This article originally appeared in Brickell Magazine.
What is emerging in healthcare bears little resemblance to its previous form. Longer life expectancies, emerging markets, increased regulatory scrutiny and healthcare reform are driving industry change. As traditional boundaries dissolve and the new system emerges from its old form, ideas that innovate, inspire and ignite change — such as OrthoNOW — are creating the blueprint for the new millennium. "OrthoNOW is defining the future of expert orthopedic healthcare delivery now," says Dr. Alejandro Badia, M.D., OrthoNOW Founder & Chief Medical Officer and Founder of the Badia Hand To Shoulder Center. "It used to be that patients with acute orthopedic issues endured long wait times in the local Emergency Room (ER), or wait days, or sometimes even weeks to get an appointment with an orthopedic specialist. Today's patients — such as busy executives, business owners and attorneys, etc. who don't have time to waste going thought this treatment journey to get to the right person, are demanding quicker and easier access and are increasingly turning to alternative delivery models such as orthopedic urgent care clinics. OrthoNOW, founded in Miami, recognized these opportunities and set out to lead the disruption of the traditional, multi-billion-dollar orthopedic healthcare delivery system."
Their handy, easy-to-use mobile app lets patients notify an OrthoNOW Center that they are in route, the reason they are going, and what time they expect to arrive. Additionally, the app locates the nearest OrthoNOW Center, provides contact interface to the Center, can connect to Facebook and Twitter accounts, and supplies information about conditions treated as well as a section for FAQ's. Patients are able to send a custom injury alert to the orthopedic experts at a Center with pictures of the injury in advance of their arrival. What's more, users can create multiple patient profiles — a feature designed to help parents or coaches build a system for rapid decision-making and notification at the time of injury, when every second counts. To make the process even more seamless — something that's critical in emergency situations — the OrthoNOW app is now integrated into the Uber app.
An internationally renowned hand and upper extremity surgeon, Dr. Alejandro Badia has long been a go-to resource in hand and upper limb care for patients in many countries. In any month, he sees dozens of patients from all over the world including Canada, Mexico, Barbados, Peru, Colombia and Brazil…patients who fly in for complex procedures with technology or techniques that may not be available in their homeland. "I knew I wanted to be a hand surgeon at age 8 when I accompanied my grandmother with debilitating rheumatoid arthritis of the hands and wrists to see a prominent hand specialist at Columbia University in NYC, one of only two hand surgeons in New York at that time due to it being a burgeoning specialty," he says.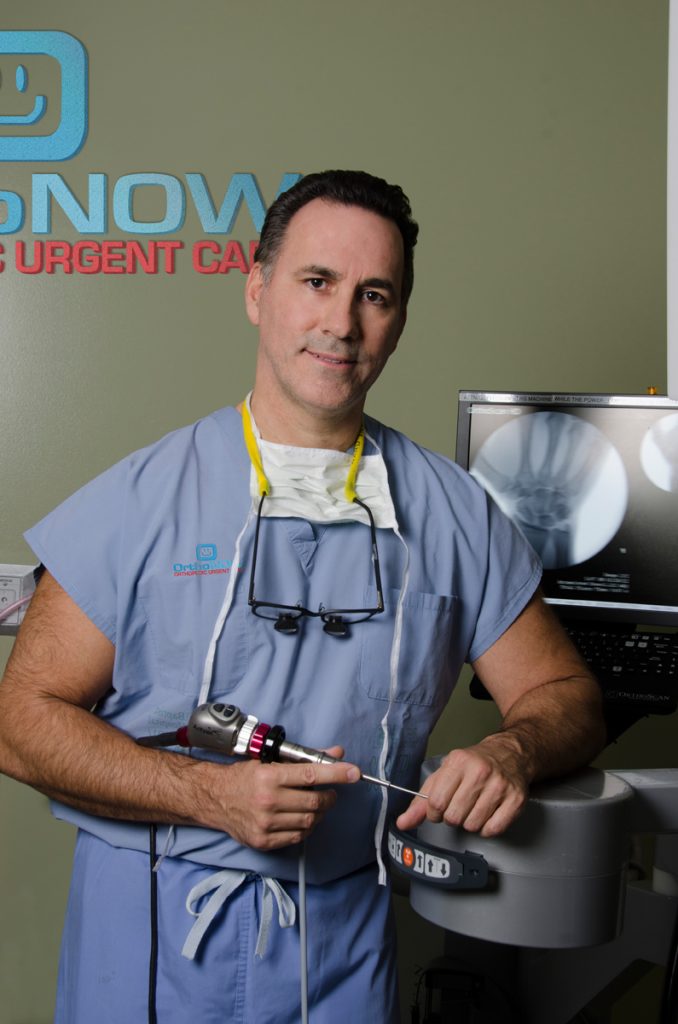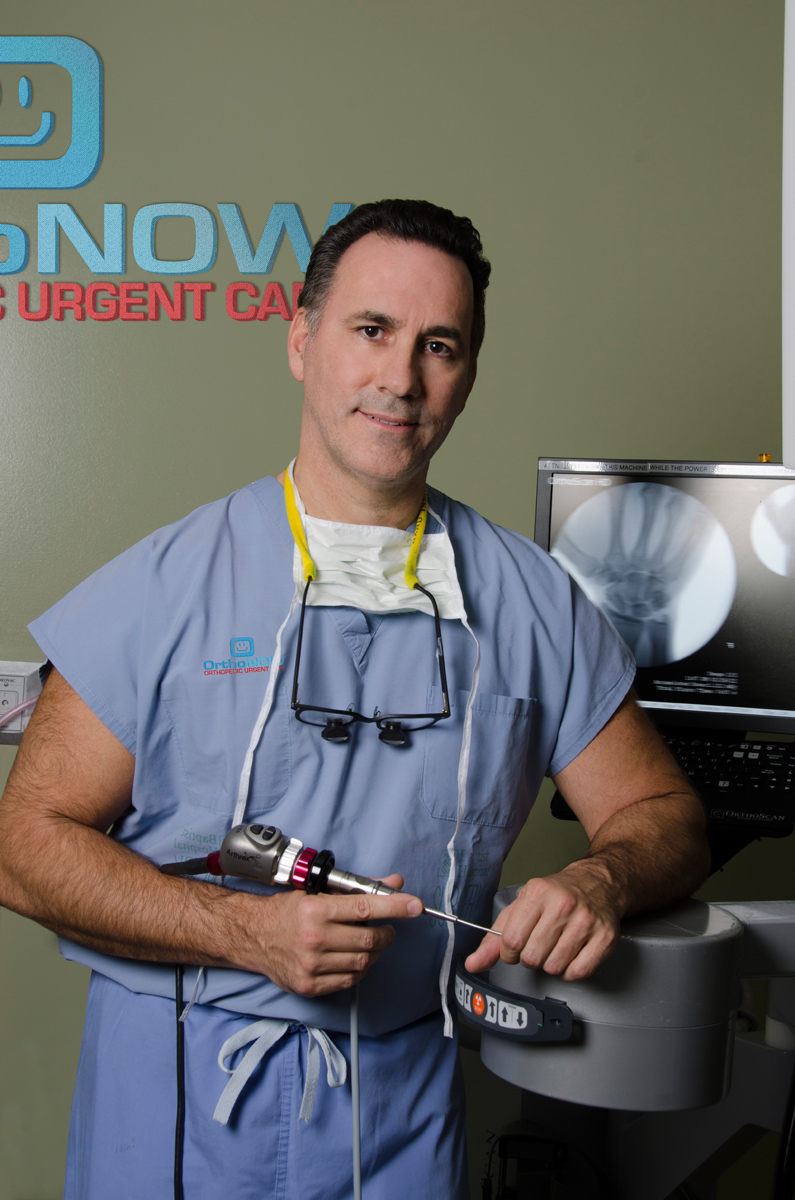 The Badia Hand To Shoulder Center manages all types of hand and upper limb issues under one roof including assessment, diagnostic testing, surgery and rehabilitation. The OrthoNOW Services are even more comprehensive since these outpatient centers, four in the Miami area, cover the entire gamut of Orthopedic care: Preventive, Emergency and Rehab Care. Covering the hand & wrist, hip & knee, foot & ankle, shoulder & elbow and cervical & lumbar spine. "I was frustrated seeing patients for the first time long after their injury, sometimes a month later, because they went to the emergency room or a general urgent care center first," he says. "Too often, by the time the patients got to me, the injury worsened because it didn't have the right attention early on. And patients wasted a lot of time and money seeing general doctors when what they needed was a specialist. That's precisely the reason why I started OrthoNOW, a pioneer in the field. As Americans grapple with the state of the healthcare system and spiraling costs, the OrthoNOW model allows patients to see the right clinician at the right time."
With all these weighty accomplishments to his name, Dr. Badia says that what he takes most pride in is being able to "give back" via medical mission trips. "In Late March 2017, I was humbled to share the experience of co-leading a surgical team to Koforidua, inner Ghana, West Africa," he says. "The trip was largely organized by Dr. Philippe Cuenod, of Geneva, Switzerland, and his team, who had been there several times before and developed an effective infrastructure at the St. Joseph Orthopedic Hospital so that our goals could be efficiently met. We were serving under the auspices of GICAM founded by an Italian colleague and friend some years ago, committed to restoring hand/upper limb function in underserved countries." Dr. Badia has also completed similar work in other countries in Latin America and hopes to do this with more frequency in the future. Other plans include growing OrthoNOW into a global service. Currently, it is a national go-to resource for orthopedic issues that is poised to have a major footprint in orthopedic care across the nation.